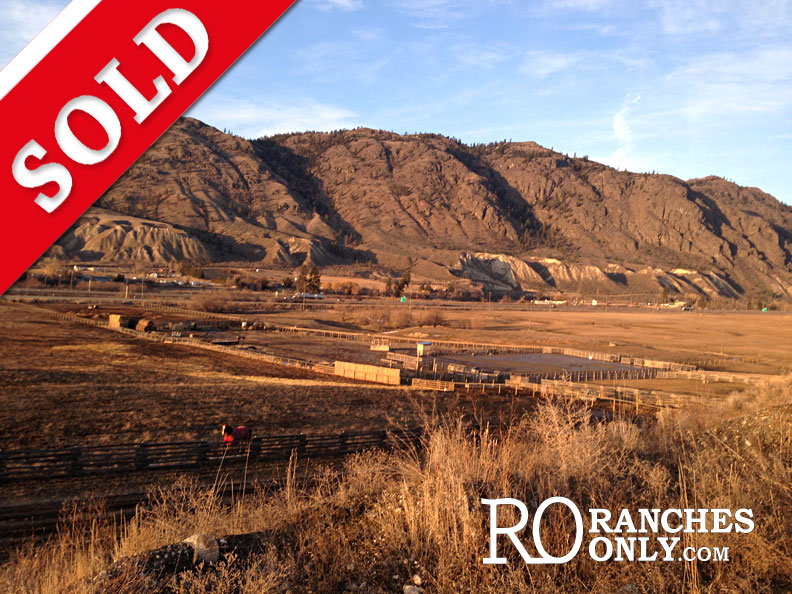 Listing Description
24.98 Acres of usable flat ground just east of the city limits of Kamloops at 1321 Hook Road in Monte Creek, B.C.

This great piece of property is serviced by 2 paved roads (Dallas Dr. & Hook Rd.) and is complimented by a 3100 SQFT home completed in 2012. There are 4 bedrooms, 3 bathrooms, and an office and bonus room. The home is 2 storeys with a walk out basement that is fully finished; the foundation is built out of ICF form and is highly efficient along with radiant heat in the basement floor. The top floor is a 2 part modular home by Triple M housing out of Lethbridge Alberta CA. The modular home has been deregistered and is considered a fixture on the land. The Triple M portion of the home is also very efficient with 2×6 construction and forced air natural gas heating system.
The property has a new 200 amp service from a private line to the east and has a service charge of $40.00+/- per year. The property has a high producing well tested to 60 GPM but the well drillers have speculated its volume is 120GPM; the well is 388ft deep and has a static level of 40 feet. The water tested at 14 degrees Celsius, bear in mind the water is high in iron and we have not yet installed a water treatment system. In the well there is a variable velocity drive pump installed at a cost of $12,000.00 to increase pressure and efficiency. Already in place is the infrastructure to the Thompson River for irrigation purposes, all that is need to be done is add a pump and intake. The pump is at the neighbors, as it is a shared system with the neighbors to the west.
This acreage is fully fenced and cross fenced with 4 large pastures and numerous small pens. The fencing is all 5-6 inch pressure treated posts spaced 10' apart, 4 strand wire and a treated top rail. There are numerous stop and waste hydrants plumed with oversize PVC lines located throughout the property as well as two Richie automatic waterers. There is a 24' x 30' horse shelter that services 4 smaller pens. Included is 150' x 220' riding/roping arena with return alley way. The yard, garden and driveway are fenced with beautiful antiqued cedar split rail fence for a rustic look. Near the house is a RV hook up; power, water and sewer.
This piece of property has some amazing views looking across towards Lions Head Mountain to the north and a hay field to the east. It is a great neighbourhood with fantastic neighbours. The school bus comes to the end of Hook Rd with Dallas Elementary only 10 minutes away.
Features
Basement: Yes
Building Type: House
Style: Two Story
Legal Description
LOT 1 PLAN KAP 92369 DL 292