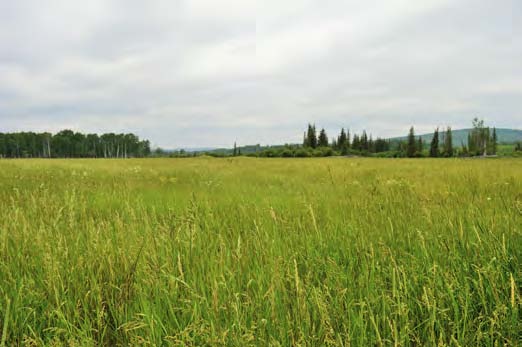 Listing Description
This north-eastern BC ranch consists of 3600 acres of deeded land with 3600 deeded acres and 1500 cultivated acres of hay production.
The ranch has a massive grazing lease attached to the property which is two full townships in size.  River frontage of both the Halfway River for 3 miles and Cypress Creek for 20 miles.  In addition, there are numerous fresh water springs and wells.  Currently running 125 cow calf pairs.
Buildings include a renovated 2000 sq.ft. 4 bedroom, 3 bathrooms ranch home, 2 car garage, hip roof shop, 3 open face sheds and an additional 1000 sq.ft.  guest home.
Property improvements include 2 airstrips, 2 large high fenced bale yards, steel cattle facilities, riding arena with roping chute and round pen.  Complete with all the normal cattle-handling facilities.  Subsidiary income from gas well and gravel pit.
Main House Log House
2000 sq ft
2 full storeys
4 bedrooms
3 bathrooms
Steel roof
Cedar siding
Full finished basement
25 years old
Log House
1000 sq ft
2 full storeys
2 bedrooms
1 bathroom
Steel roof Log siding
Full basement 25+ years old
SERVICES
Diesel generator power
Well
Telephone
Septic
LOCATION
Cypress Creek Road  ~  Pink Mountain, Ft. St. John, BC
Contact Listing Agent for specific directions
LEGAL DESCRIPTION
Contact Listing Agent for extensive detailed legal description

 Share this listing on Facebook
AREA INFORMATION
Pink Mountain offers scenic mountainous areas offering a variety of wildlife and outdoor activities for the outdoorsman.  Hunting, fishing, snowmobiling, hiking, photography, and skiing are a few features that attract worldwide interest.