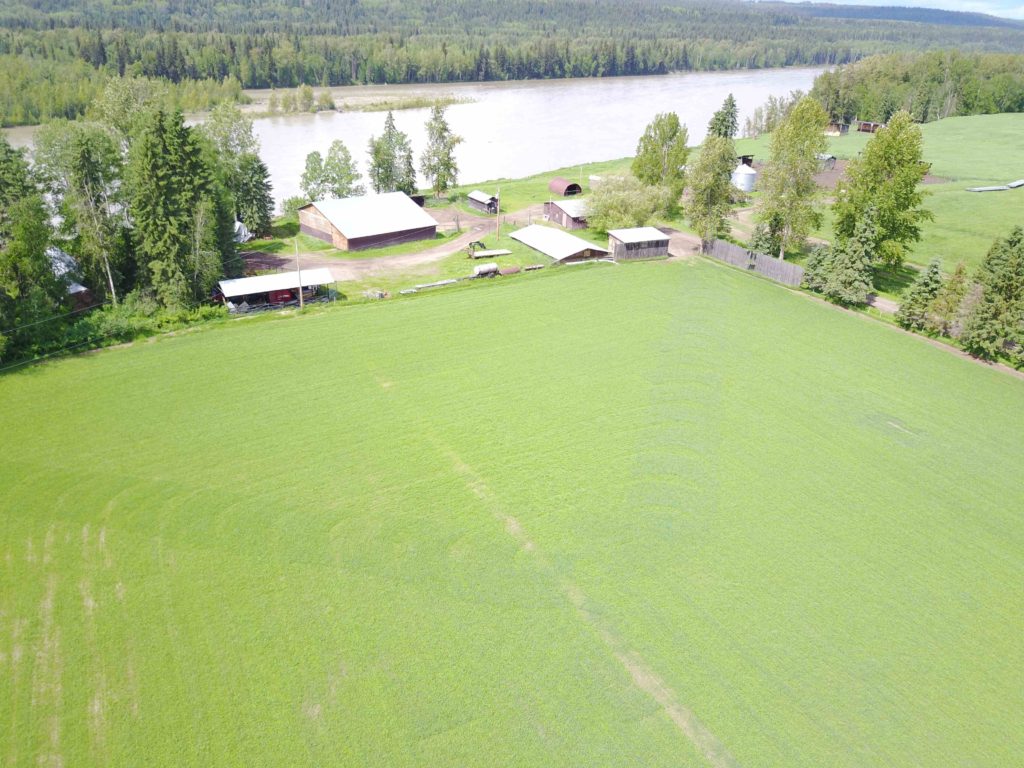 Listing Description
RST Ranch is located at 505 New Dale Road, Hixon, BC
A fantastic agricultural opportunity to own 700 acres with approximately 2 kin's of Fraser River frontage.
This river micro climate provides fantastic growing conditions. This ranch offers approximately 100 acres of prime hay land, under irrigation with 2 quarter mile wheel lines. There is an estimated 250 acres of cultivated pasture land plus another (approximately) 200 acres of natural pasture land. This ranch has the capability of carrying 240 head of cattle.
The modern home is 1425 sq. ft. with a full walk out basement and offers three bedrooms and two bathrooms on the main floor plus a bedroom and family room in the basement. There is a full compliment of outbuildings. Water license off the Fraser River. Climate, sand loam soil, ample water, river micro climate and good buildings – what more do you need?
 700+ acres in 7 titles
35 mins south of Prince George
excellent cattle handling setup
325-350 arable acres
Every thing in immaculate shape and has been used as a purebred operation running over 100 mature cows.

 Share this listing on Facebook.